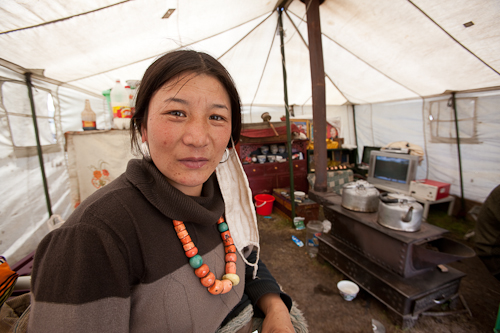 Tibetan woman inside her home showing a computer in the background.
I am heading back to Mount Kailash and the western Tibetan Plateau to finish my next book documenting the rapid lifestyle and environmental changes occurring on the plateau.  Arranging for support and logistics for a trip into the Tibet Autonomous Region (TAR) presents its own set of challenges.  First of all in addition to a Chinese Visa, permits are required just to get into the TAR.  Once there depending on where you want to travel you will need a handful of permits to travel to your desired destinations.  In addition the permits it is necessary to find a government approved guide and driver and a properly approved vehicle.  A simple internet search will reveal several agencies that can put a package together providing you with the necessary permits, car, driver and guide.  I have had great experiences with both FIT in Lhasa and Tibet Connections in Xining.  This time I will be using Tibet Connections.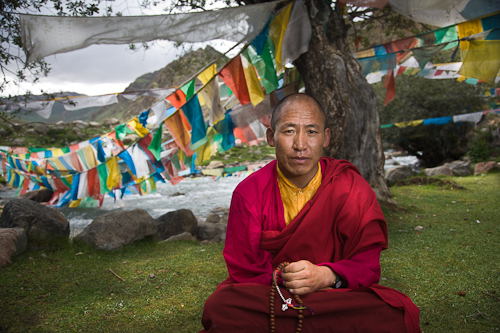 Finding a good guide is always hit or miss for me.  When I have arranged for a guide that I haven't worked with before I always take him/her out for a day of taking portraits before heading out on a several week trip.  I'm mainly looking for someone that's good with people.  They don't have to speak perfect English but I'm watching how they interact with their own people.  This process will begin for me next week when I arrive in Lhasa.  I'll try to keep up my blog posts to let you know how things are going as I begin my month long trip.