Pilgrims about to cross the 15,000 foot Chola Pass on their 2500 kilometer pilgrimage to Lhasa, prostrating the entire way. The devotion of the Tibetan people is unbelievable.
As I travel through the Eastern Tibetan Plateau, one thing has become very apparent. Tibetan Buddhism is enjoying a strong resurgence.  Almost every Monastery I visit is building a new temple.  


World's largest stupa – 8 stories high near the remote Miwa Monastery on the Tibetan Plateau.
Evidently the funds for all this building is coming from the local Tibetan communities along with some support from Western organizations.  The omnipresent prayer flags cover entire hillsides and mountain tops.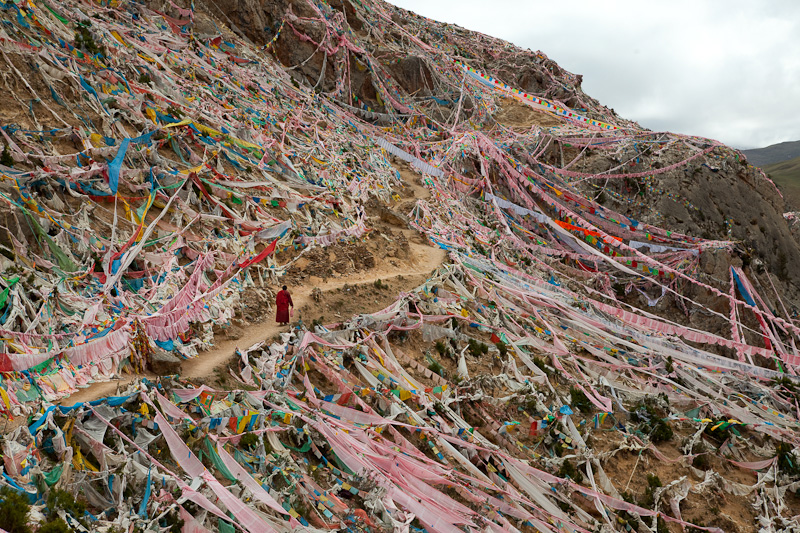 Monk walking the kora at the Temple of Princess Wencheng, near Yushu.
My guide said that this proliferation of prayer flags has just happened in the last 5 years.  I just purchased a few flags and can't imagine the resources that have gone into covering these hillsides.  I am reminded of the work of the French artist Christo.

World's largest Mani wall in Hongyan, Tibet. A Mani wall is composed of millions of individual rocks carved with the Tibetan mantra, Om Mani Padme Hum.