Ekhaya Esima is the latest person that we will be including in CRAZYWISE the documentary. Ekhaya is a Peer Counselor in the Community Links Program at Baltic Street in Brooklyn, New York that serves 18 to 25 year old clients, many of whom have had a psychotic episode.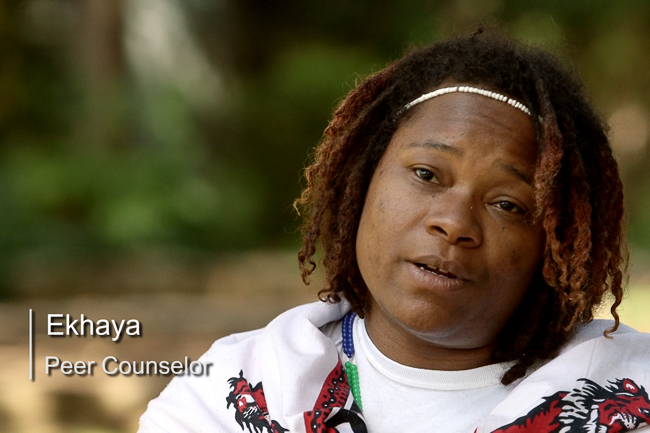 Ekhaya originally found Baltic Street while going through her own emotional struggles and their Peer Support program helped her take her first steps towards healing. Then Ekhaya met her mentor, a South African Sangoma and begun her spiritual training which took her healing to a whole new level.
Find more on Ekhaya's story on the CRAZYWISE blog at www.crazywisefilm.com/blog.