While documenting Adam's story and interviewing experts in the field of mental health I have become alarmed to learn how severe the mental health crisis currently is in the U.S.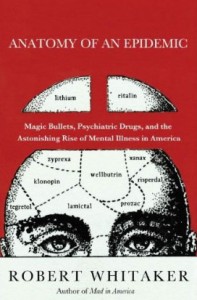 According to the National Institute of Mental Health, if current trends continue, one in five U.S. citizens will suffer a severe psychological crisis in their lifetime and one in twenty will become disabled by it. The NIMH goes on to say that 75% of these crises will occur in young adults.
The Social Security Administration tells us that the number of individuals on mental disability (SSI and SSDI) has more than doubled in the last twenty years. Furthermore, most young adults that go on disability will stay on it for the rest of their lives at a cost of over $1,000,000 per person. It's estimated that 60% of our jail population and 25% of the homeless are suffering a mental illness. What is causing this epidemic?
What's more puzzling is that the spending on pharmaceuticals, which is our main treatment for severe mental disturbance, has increased 80 fold, from $500 million to over $40 billion in the same 20 year period! Shouldn't this be driving the mental disability numbers downward!?!
In a few days I will be going to Boston and Washington DC to seek out answers. One of the individuals I'll be interviewing will be Robert Whitaker, whose book Anatomy of an Epidemic sheds light on this conundrum. In the weeks ahead we will continue to share the views of individuals who are offering solutions to the crisis we now find ourselves in.