Adam has been staying at his friend Craig's apartment, who had an extra room. Craig recently found someone to rent the room, meaning that Adam will soon be homeless again.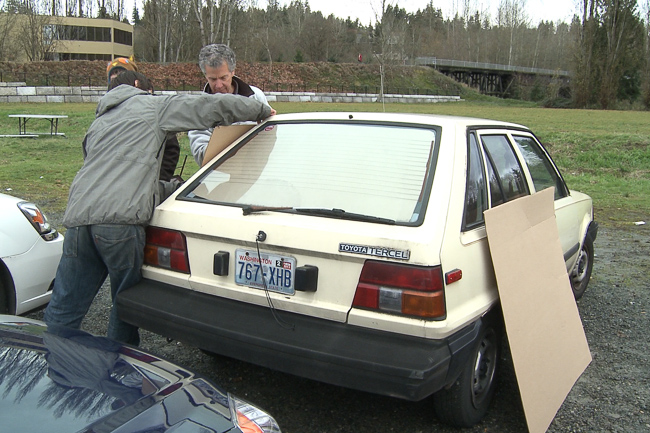 Adam was given an older Toyota Tercel a few months back from an acquaintance at SoulFood. True to the generous nature of that community, Adam had passed the car along to his friend Taylor. Taylor had a young child and Adam felt that he needed it more than he did. Taylor used the car briefly, but felt he could get by without it and recently returned the car to Adam.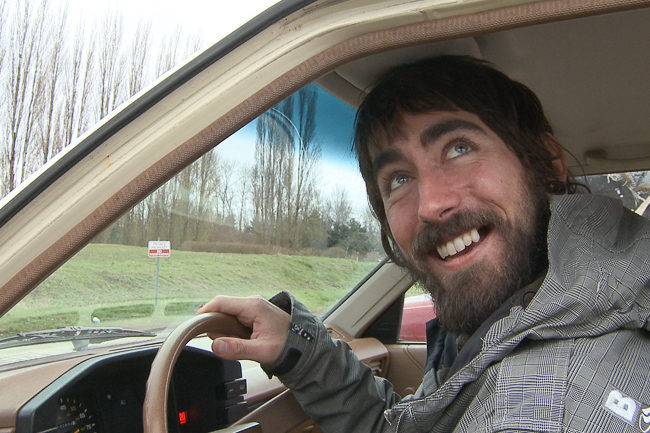 Now Adam has a place to live! Coincidentally, it was about this time last year that Adam first became homeless and started living in his car.  As he has done so many times before, Adam put a positive spin on this event, noting that he knows it is getting cold in Seattle, but "When the car freezes over, it could act like an igloo and hold the heat inside".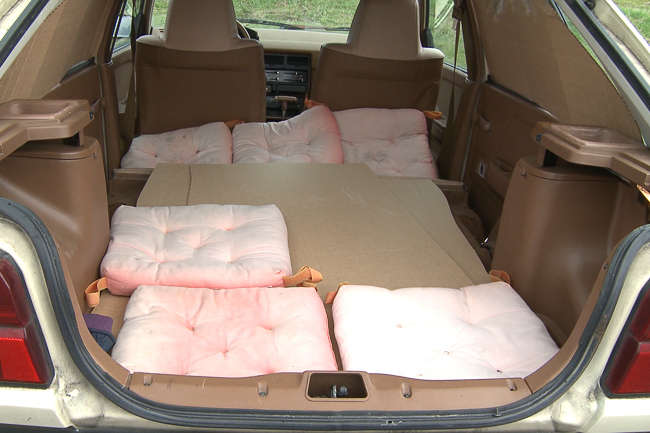 Last weekend, I went out to help Adam get the car ready to sleep in. The battery was weak and the car needed a jump. I looked in the back of this tiny Tercel where Adam, who is 6 feet tall, was planning to sleep.  I thought to myself there is no way!  Once we got it running, we decided to take out the back seat to provide a space that Adam could stretch out in and cut up some cardboard that could serve as window shades.  Even though Adam is looking at staying in the car as an opportunity to have his own space, I had a hard time imagining how it could be comfortable–especially during winter!