The research and development of this film started simply with a desire to learn more about meditation. In this case I started interviewing individuals who claimed that meditation had made an important difference in their lives. This is when I met Adam.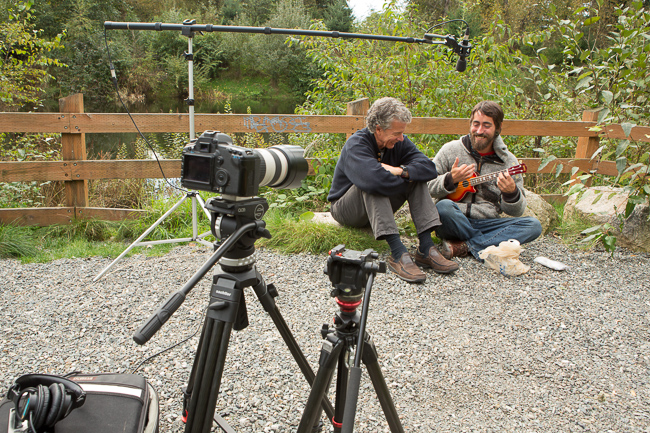 Typically, as I get further into a project and start learning more about the subject, it begins to become clear what I want the book, exhibit or film to communicate and what I want that communication to accomplish. I like to set a clear intention for the project as soon as possible.  When I started this project, my initial intention was just to show what we could learn from cultures that are more accepting of non-ordinary states of consciousness and how that might change the way we look at some forms of 'mental illness'.
Documenting Adam's journey and interviewing the experts that could provide some perspective on what people like Adam are going through has resulted in an unintended consequence. As this project has progressed, I have come to learn more about my inner world and have gained more perspective on my own spiritual journey.
Once I learned how a 10 day Vipassana retreat had helped Adam, I decided to try it for myself. First, to see what Adam had gone through, but also to see what effect it would have on me. In short it was very physically challenging! Ten days meditating for ten hours per day left my knees screaming! However, I was impressed by how much my ability to concentrate improved in that short time. I could follow my breath without having my mind run away with me for almost an hour. Before if I went 5-10 minutes I was doing good. I can't say I had a dramatic "ah ha" moment, but I did leave the retreat with a profound sense of gratitude for my good fortune and the people in my life.
This weekend I'll be attending a Holotropic Breathwork session with Stanislav Grof. I am hoping that Adam will be joining me. I will be sure to share with you how it goes.
Do you practice Vipassana meditation or Holotropic Breathwork? How have these practices made a difference in your life?