Through my Bridges to Understanding program I have enjoyed teaching digital story telling to students in different countries. I wanted to give them an opportunity to share stories of the issues they faced in their communities. So I was excited when I heard of the work that Anne Medley did in the Congo.
The following is a synopsis of Anne's experience. Read more about her compelling story by following this link.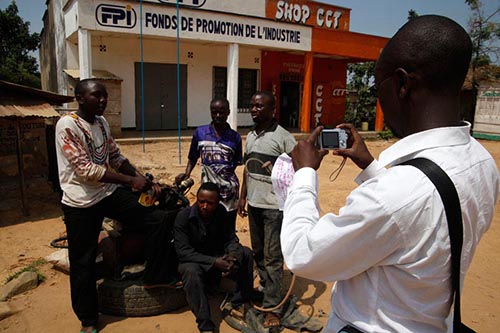 For three months, I taught multimedia journalism — photography, audio and video — to Communications students studying at the Université Chrétienne Bilingue du Congo (UCBC) in the city of Beni in North Kivu province as part of an entrepreneurial education project called "Congo in Focus." Many of my students had never used audio recorders or video cameras before; few knew about journalism. Yet after several months of hands-on training, they produced great multimedia stories about their community.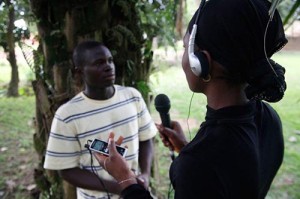 So often, foreign journalists in DRC report solely on war, violence against women, poverty and disease. By giving students at UCBC the tools and skills to tell the stories THEY wanted to tell about their communities, I felt like I was helping to empower them not only to expose corruption in their country but also to shed light on the positives.
To feature the students' work, I created a website (www.congoinfocus.com) where their photo/audio slideshows, videos and blog posts could be viewed. All equipment that I took with me to Congo was donated to the university's Communications department to enable students to continue telling their own multimedia stories long after my departure.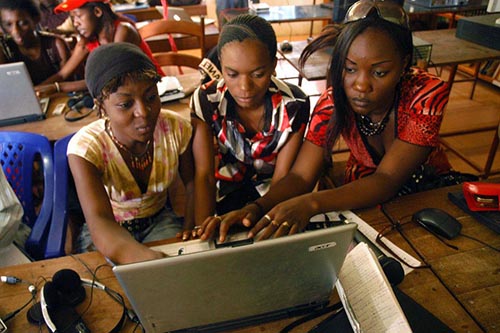 I initially connected with Congo Initiative (CI) through a friend whose brother worked at the Université Chrétienne Bilingue du Congo (UCBC) in North Kivu province.  I funded my trip through personal savings and donations from family and friends.
My goal is to use my skills in photojournalism and multimedia journalism to aid organizations doing "good" in underrepresented parts of the world. I also want to continue implementing projects like "Congo in Focus" in post-conflict zones around the world.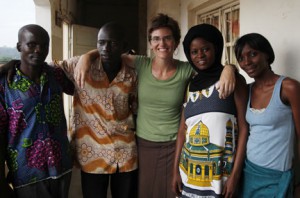 Anne Medley with Congolese students.