As a follow up to my November post.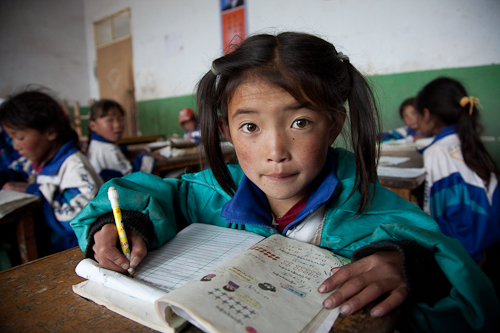 Nine year old Yeshi studying math at boarding school for nomadic children near Dawu in Qinghai Province on the Tibetan Plateau.
In 2007 China made an unprecedented commitment to education by mandating that all children attend school through grade 9. Rural children can now have their compulsory school fees subsidized by the government. A Tibetan family can actually be fined if their children don't attend school. The Tibetan community has met this historic investment in education with trepidation. In October 2010 thousands of Tibetan students took to the streets in non-violent protest over the recent decision of the Chinese government to have all textbooks written in Mandarin. For the Tibetan people it was seen as just another step, along with massive Chinese immigration, in the steady marginalization of their people and culture.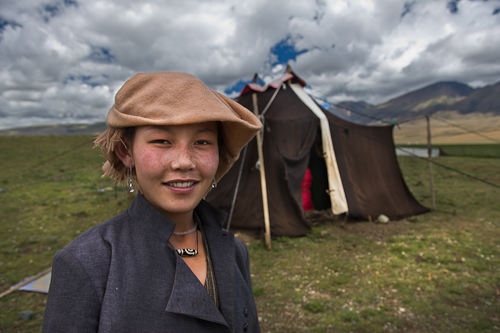 TsoTso, 25 yrs, gets up at 5 am to milk the yaks then does it again at 9 pm. Her full time job is taking care of the families 50 Yaks. She, like most nomads her age, has never gone to school.
For most Tibetans it is important that their children receive education in their Tibetan language and culture. They fear, and rightly so, when their language dies, their culture will die. In this case it is a culture with a spiritual tradition and practice that has developed over centuries and has potential value for us all.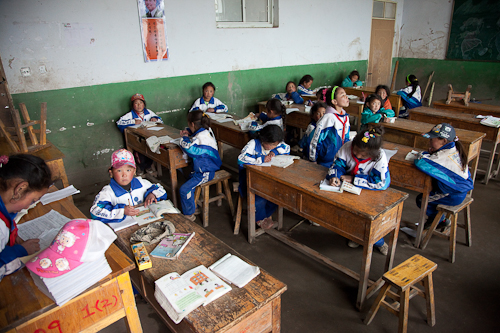 Math class at nomad boarding school. The students typically go home once or twice a month depending on the distance they have to travel.
Bilingual education could be the answer for Tibet, but there are important issues that need to be taken into consideration. For instance, if Tibetan students want to be able to compete academically with Chinese students for post-graduate education slots, they have to be fluent in Mandarin in their selected majors. After the recent student demonstrations there was some indication that the Chinese government would be willing to sit down and discuss the concerns voiced by the student protesters. Recently, the government responded to the student protests by announcing a new policy that will provide 2 years of free bilingual education for rural Tibetan children in preschool. It is a least a start in dealing with this important but complex issue.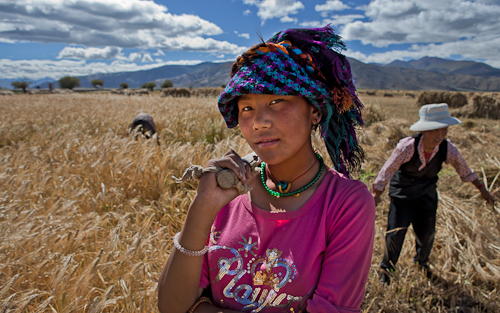 Nima Pinto (16yrs.) is a barley farmer living near Shigatse, Tibet. Like so many rural girls her age she has never been to school.