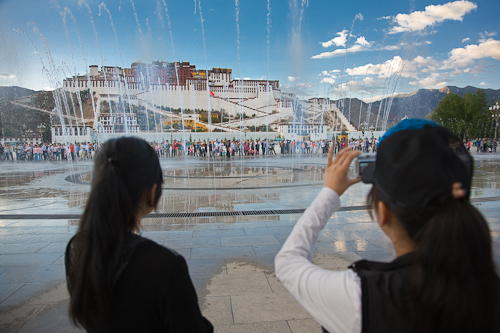 Chinese tourist and the dancing waters at the Potola Palace.
Five and a half million tourists visited Tibet in 2009! This was a 150% increase from the year before. Tibet is currently the number one tourist destination for the Chinese. Certainly the clear mountain air and spectacular scenery offer relief from the air pollution that haunts many of China's cities. However, it is the Tibetan culture with its rich spiritual heritage that is apparently the major draw.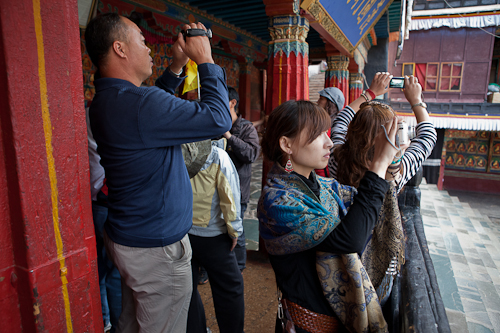 Chinese tour group at Tashilhupo Monastery, Shigatse, Tibet.
While traveling through Eastern and Western Tibet last spring and summer I found many of the most accessible monasteries packed with a constant flow of Chinese tour groups. On the 32 mile kora (clockwise trail) around the sacred Mt Kailash I met a 30 member Chinese group that was being led by a Tibetan Rinpoche . I heard many in the group refer to him as master!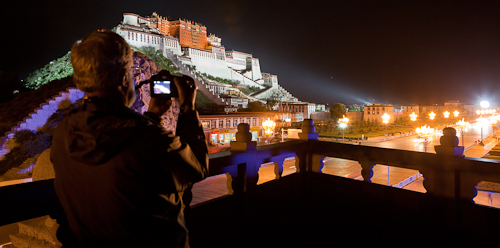 American tourist at Potola Palace.
The strength of Tibet's tour industry is all the more reason for China to keep the Tibetan culture healthy.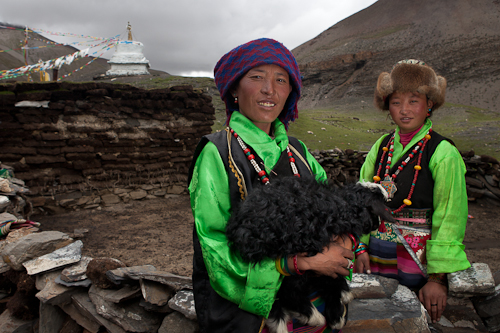 Tibetan nomads dressed up for photos at popular tour bus stop, Nojin, Kangtsang Glacier, Tibet.