There has been a lot of controversy about the rate of climate change on the Tibetan Plateau—especially concerning the predictions about the disappearance of glaciers.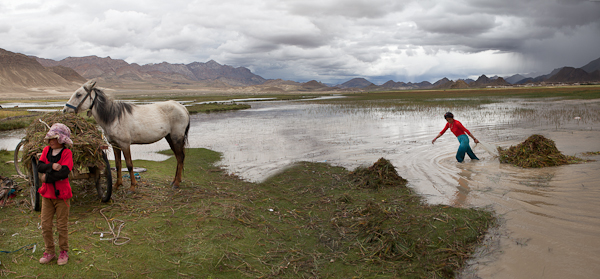 Because of unseasonable rain and fast melting glaciers the rivers overflow onto the fields requiring the farmers to harvest their crops underwater.
I have spent the last 2 years interviewing farmers and nomads living on the Tibetan Plateau—individuals who survive by being acutely aware of climate and its changes over time.  In general the nomads say the weather has been getting hotter and dryer.  Consequently the grass that their animals depend on has become sparser in the last 20 years.  The farmer's claim that they can't depend on typical seasonal weather patterns to plant their crops like they used to—unusual rains and dry spells raise havoc with their crops.  The higher temperatures has also allowed them to grow corn—a crop that had never been possible to grow at that elevation 5 to 10 years ago.
Here are some of their observations: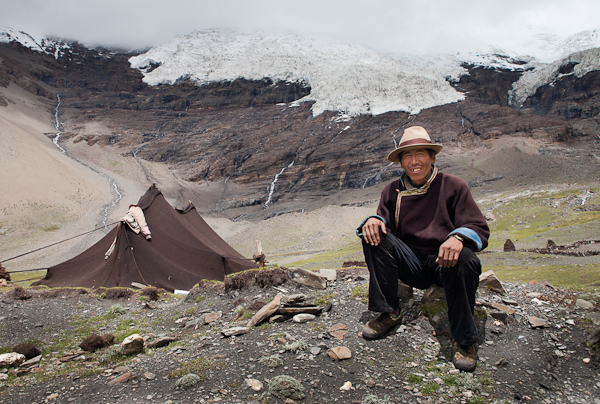 Puchun, 37, has lived at this summer camp at the Nojin-Kangtsang Glacier with his yaks since he was 7. The glacier behind him used to be at the grass level, but has disappeared 50% in the last 30 years.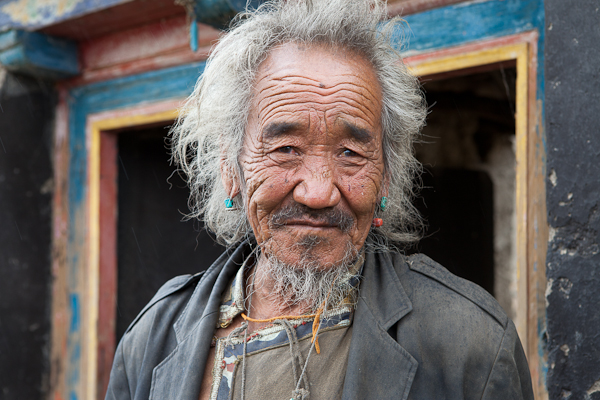 Tsering, a 70 year old nomad, has herded his yaks since he was a young boy. He says the grass, since the change in weather, is extremely sparse. As a result it is difficult to find enough to maintain his animals.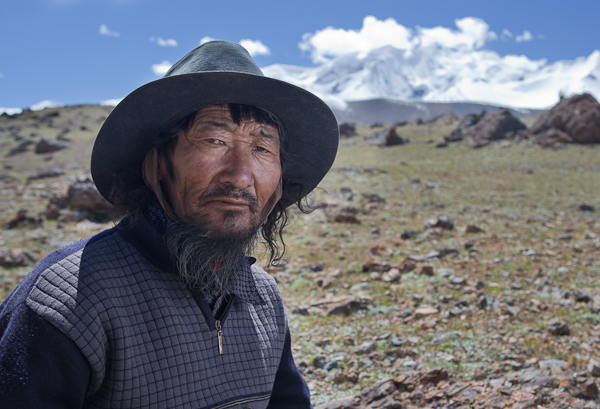 Tsering Dorjee, 62, has spent his life as a nomad herding his yaks around the Demchok Glacier and watching it slowly disappear. He says it is only ¼ the size it was when he was a boy.