I just finished my first Kora (walk around) Mt. Kailash in Western Tibet.  The 52 km trek that crosses one pass at 18,600 ft has served as a spiritual quest for thousands of Buddhists, Hindus, Jains and the pre-Buddhist Bon Po of Tibet.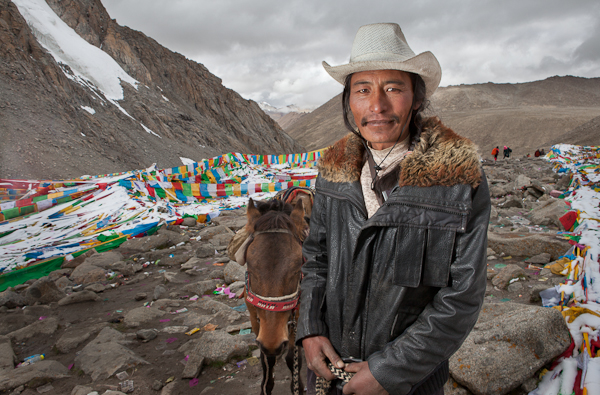 Serter, 39—Has been a porter on the Kailash since he was 9. He remembers when the glacier to his right reached the valley floor.
The Tibetan Plateau contains in its glaciers the largest amount of frozen water on earth outside of the North and South Poles and as such is known as the 'Water Tower of Asia' supplying nearly 1.5 billion people with their water.  Mt. Kailash lies at the center of an area that is key to the drainage systems of the Tibetan Plateau.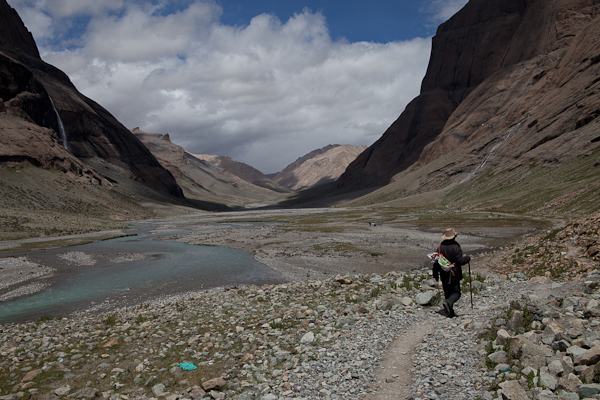 Pilgrim on the Kora around Mt. Kailash
I have wanted to get here for years.  It has always been a long difficult several day journey over bone rattling roads to reach Kailash.  The road from Lhasa is now partially paved and will be fully paved within a year.  There is also an Airport that just opened this year about 100 miles from the mountain.  The runway at 14,600 feet makes it the highest commercial airport in the world.  Certainly this new access will increase the number of people coming to Mt. Kailash in the future.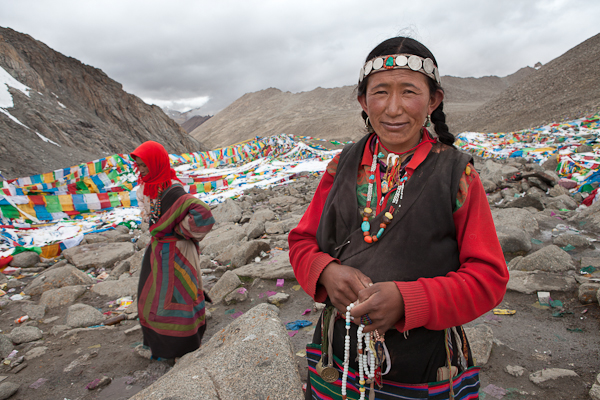 Tsering Omo, 45—Pilgrim at the pass