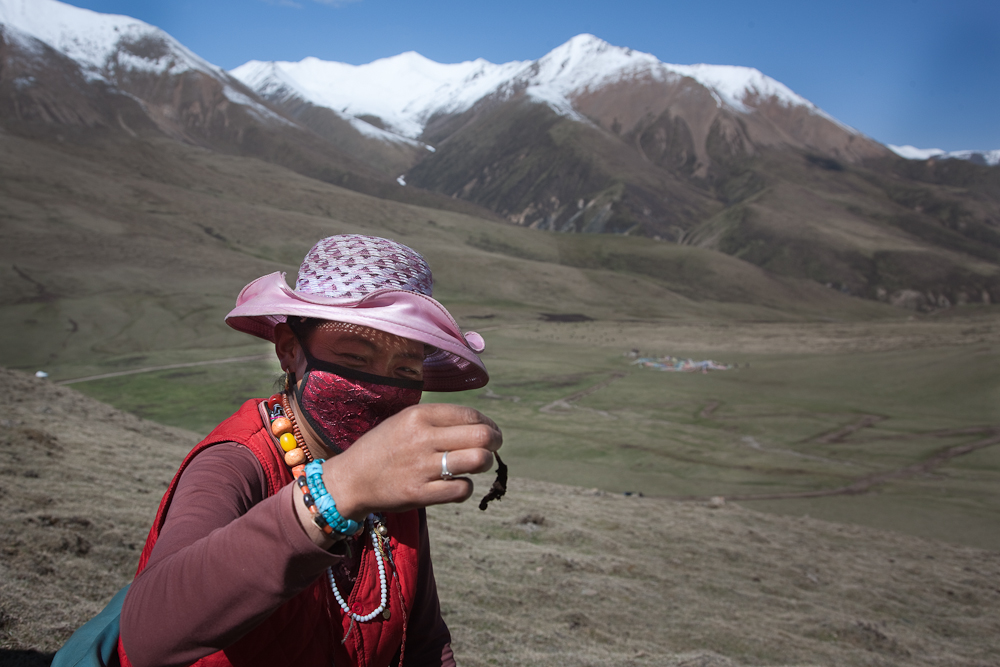 During the month of May an obscure fungus becomes the major focus of people living on the Tibetan Plateau.  The Cordyceps sinensis fungus is known locally as Yartsa Gunbu or Caterpillar Fungus.  The fungus devours and eventually mummifies its host, the ghost moth caterpillar, from inside out during the caterpillar's hibernation on the mountain grasslands between 10,000 and 16,000 feet.  The caterpillar dies just below the ground and then the dark brown/black mushroom emerges through the soil from the head of the body.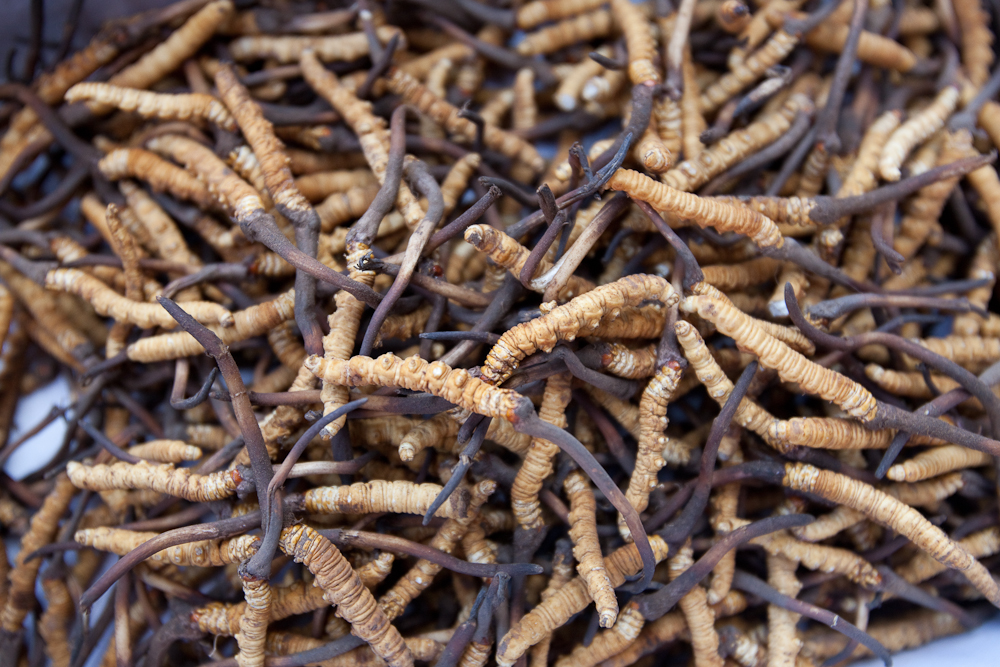 The growing popularity and belief, especially among the Han Chinese, that the fungus is an aphrodisiac and promotes longevity has fueled a modern day gold rush on the Tibetan Plateau.  The fungus came to the world's attention after some Chinese athletes at the National Games in Beijing extolled its virtues.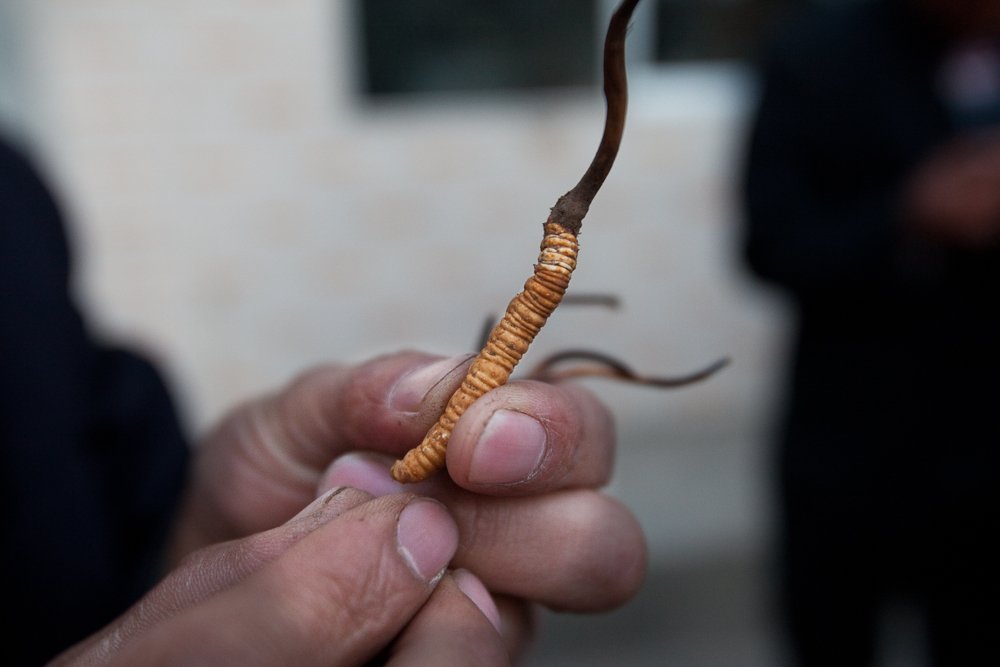 It is estimated that today over 40% of the income of rural Tibetans come from the Caterpillar Fungus.  I was told that one Kilo of the fungus is worth $10,000 and that the children of Nomads can each collect as much as a Kilo per month.  In late 2007 the value of the best-quality Yartsa GünbuDbyar rtswa dgun 'bu in Lhasa (Lasa) traded for around CN ¥80,000 (nearly US $12,000) per pound (JIATS, Danial Winkler).  Since the Nomads are most familiar with the areas where the fungus grows they have become the greatest beneficiaries.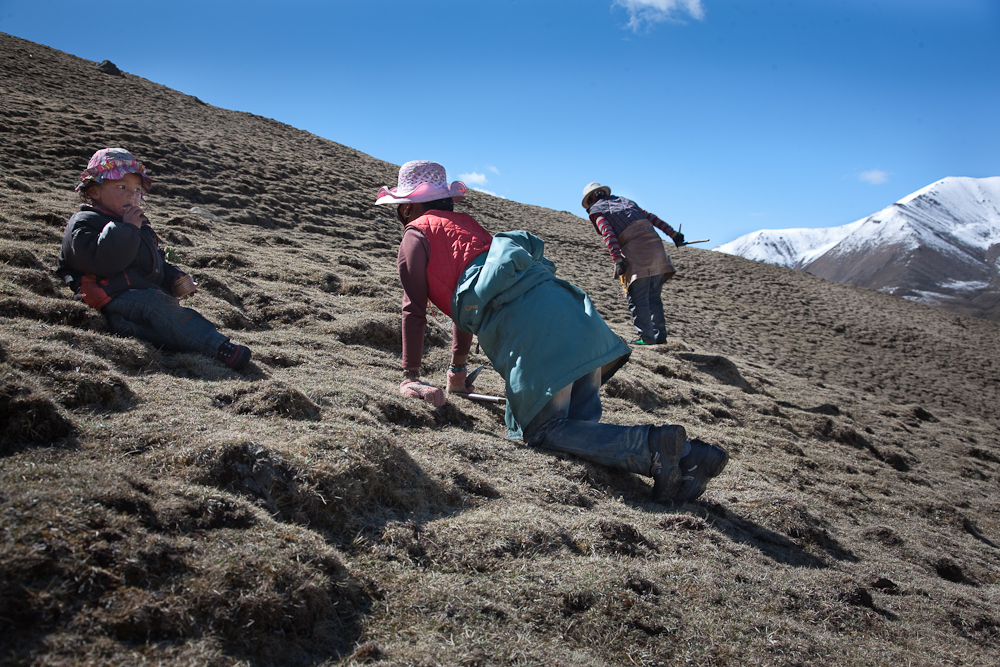 I would walk into empty monasteries because the Monks were either hunting Yartsa Gunbu or home tending to the animals so their family could be out hunting.  You can imagine what this does to school enrollment of Nomadic children during the month of May.  Almost everyone I met –Monks, Nomads, Hui Muslims, and Urban Tibetans were involved in harvesting or trading the fungus.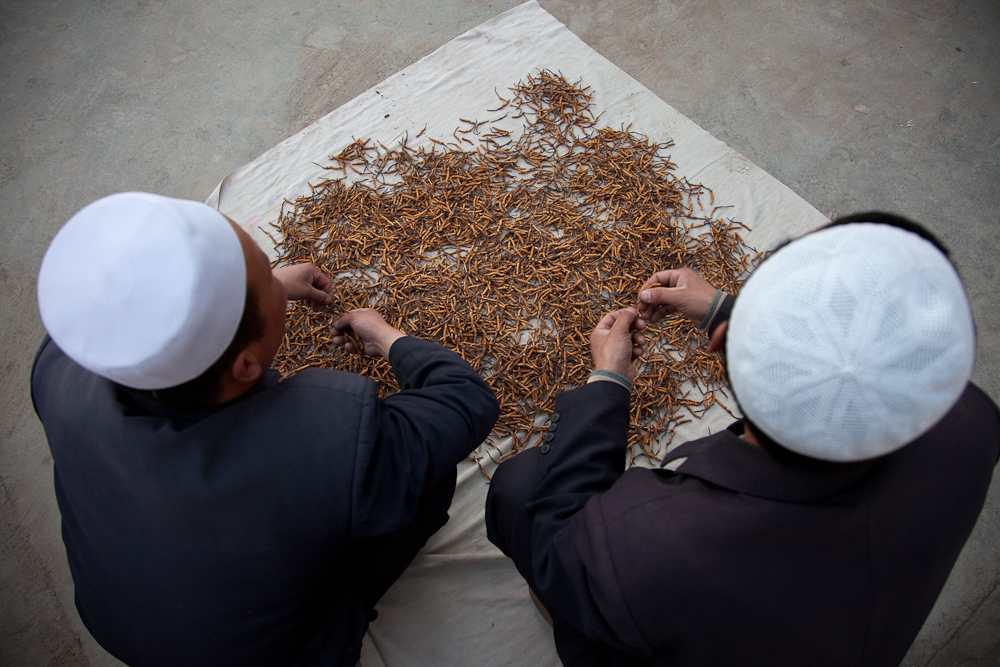 According to field mycologist, Daniel Winkler, the value of Yartsa Gunba has increased by 900% between 2007 and mid 2008.  Unfortunately, arguments over grazing rights has lead to community disputes.  The violence has caused injuries and even a few deaths.  There were many occasions during my travels when we ran into road blocks and interrogation by officials who let us continue our journey after they were assured that we were not collecting the valuable fungi.